TUFFAK NR-C
TUFFAK NR-C polycarbonate sheet is a non-reflective, one side hard-coated product that reduces glare normally associated with flat sheet. The abrasion and chemical resistant coating enhances the inherent performance benefits of high impact strength and dimensional stability.
Thickness

0.06" – 0.177"

Width

12.0" – 48.0"

Length

12.0" – 96.0"
Transparent
Indoor
Outdoor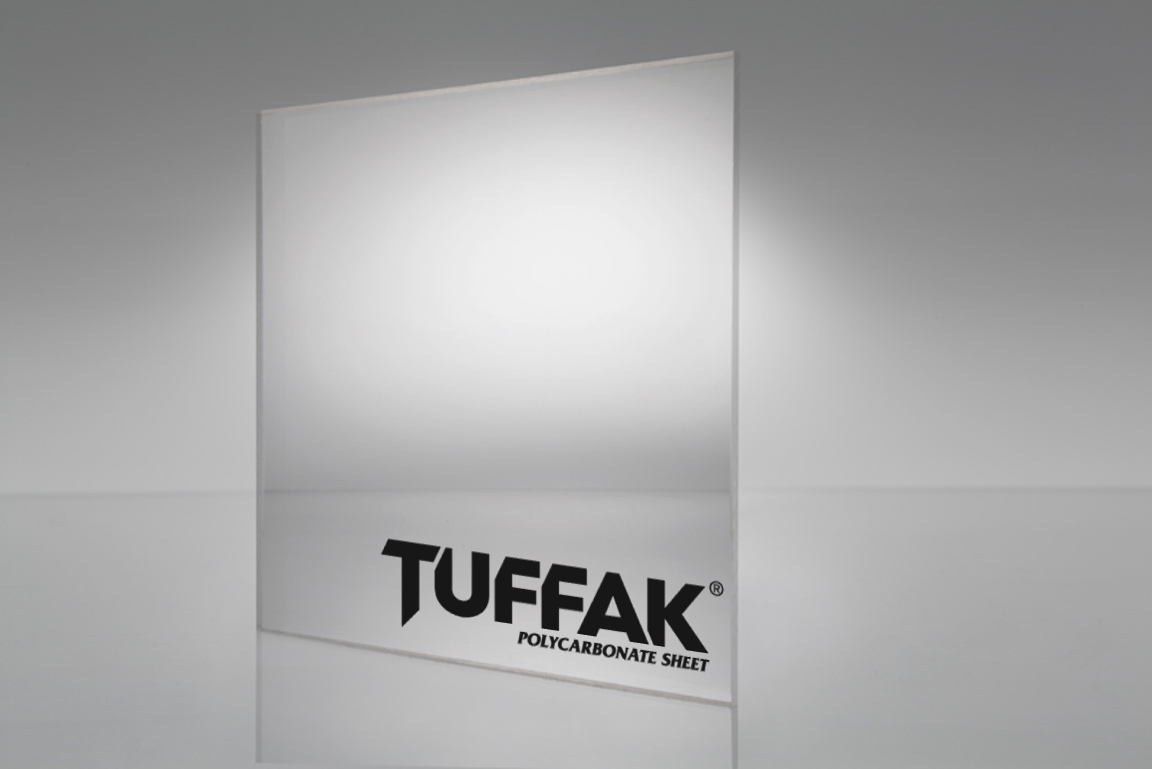 Available Colors
Custom colors available.
*Colors on screen may not reflect exact matches to physical sheets.
*Non-Stock colors, patterns or sizes may require a minimum quantity order.
Features & Benefits
Textured hard coat - one side
Abrasion and chemical resistance
| ITEM # | COLORS | PATTERN/TEXTURES | MASKING | THICKNESS (in.) | SIZE (in.) | SQ FT | PACK QTY | SKID QTY | REQUEST |
| --- | --- | --- | --- | --- | --- | --- | --- | --- | --- |
| 87485642 | Clear | | Protective Masking | 0.06 | 48.0" x 96.0" | 4608 | | | |
| 87485995 | Clear | | Vendor Supplied Masking | 0.06 | 12.0" x 12.0" | 144 | | | |
| 87485669 | Clear | | Protective Masking | 0.08 | 48.0" x 96.0" | 4608 | | | |
| 87485758 | Clear | | Vendor Supplied Masking | 0.08 | 12.0" x 12.0" | 144 | | | |
| 87485685 | Clear | | Protective Masking | 0.118 | 48.0" x 96.0" | 4608 | | | |
| 87485774 | Clear | | Vendor Supplied Masking | 0.118 | 12.0" x 12.0" | 144 | | | |
| 87485707 | Clear | | Protective Masking | 0.177 | 48.0" x 96.0" | 4608 | | | |
| 87485790 | Clear | | Vendor Supplied Masking | 0.177 | 12.0" x 12.0" | 144 | | | |