KSH-34 HSS (Hospital Surgical Suite) Acrylic Lighting Panels
Increase energy savings with Plaskolite KSH-34 HSS (Hospital Surgical Suite) acrylic lighting panels. The KSH-34 HSS is specifically designed for supplemental surgical suite lighting. The scientifically placed male prismatic and linear lens elements provide an asymmetric distribution which directs maximum candle power to the surgical site, while generously illuminating the surrounding areas.
Run-to-Size Capabilities
THICKNESS

0.150" – 0.150"

WIDTH

22.75" – 22.75"

LENGTH

22.75" – 47.75"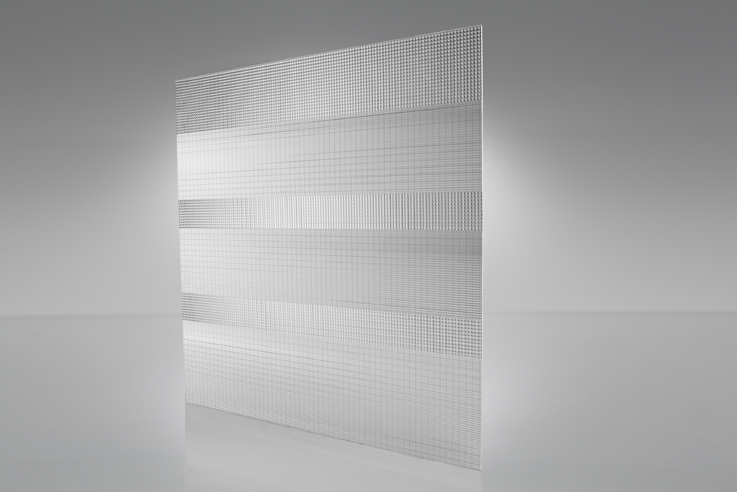 AVAILABLE COLORS
Custom colors available.
*Colors on screen may not reflect exact matches to physical sheets.
*Non-Stock colors, patterns or sizes may require a minimum quantity order.
Features & Benefits
The scientifically placed male prismatic and linear lens elements provide an asymmetric distribution. This distribution directs maximum candle power to the surgical site area with typical luminaire layouts. The areas surrounding the surgical site are also generously illuminated
RF suppressing grid of silver ink is on the smooth side of the lens
Available in .150" thickness
22.75" x 47.75" sheet size