AR Coated Polycarbonate Mirror
AR coated polycarbonate mirror is the perfect choice when protection from scratching is a paramount concern. Available in many colors and thicknesses, it is ideally suited for applications that require abrasion, stain and solvent resistance. Widely used for retail displays, table tops and door panels.
Run-to-Size Capabilities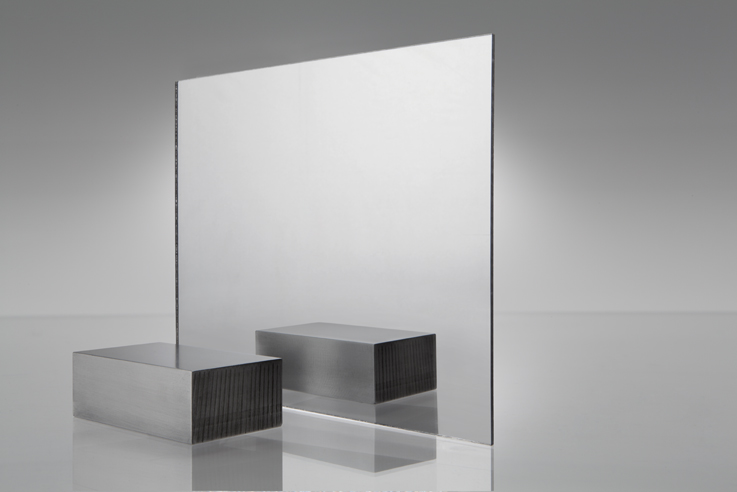 AVAILABLE COLORS
Custom colors available.
*Colors on screen may not reflect exact matches to physical sheets.
*Non-Stock colors, patterns or sizes may require a minimum quantity order.
Features & Benefits
Ideal for applications that require abrasion stain & solvent resistance
| Mechanical | TEST METHOD | UNITS | AR Coated Sheet |
| --- | --- | --- | --- |
| Abrasion Resistance - Change in Haze - 100 cycles | ASTM D1044 | Haze, % | <5 |
| Steel Wool Rotary Test 12 & 15 psi / 5 revolutions | | Haze % | <1 |
Download
**Applicable to the acrylic substrate
These suggestions and data are based on information we believe to be reliable. They are offered in good faith, but without guarantee, as conditions and methods of use are beyond our control. We recommend that the prospective user determine the suitability of our materials and suggestions before adopting them on a commercial scale.