HYGARD® CG
HYGARD CG polycarbonate laminate containment grade sheet that meets ASTM F 1915 and HP White TP 0500. Unlike glass-clad products, this all-polycarbonate laminate resists spalling and white-out after repeated high force impacts, an advantage in maintaining visibility during an attack. All HYGARD products incorporate TUFFAK polycarbonate sheet produced for high optical quality. Exterior surfaces have a proprietary TUFFAK AR hard coat that facilitates cleaning and resists marring, chemical attack, and graffiti. The terms of the HYGARD Limited Product Warranty is available upon request.
THICKNESS

.375" – .750"

WIDTH

38" – 96"

LENGTH

72" – 96"
Transparent
Translucent
Indoor
Outdoor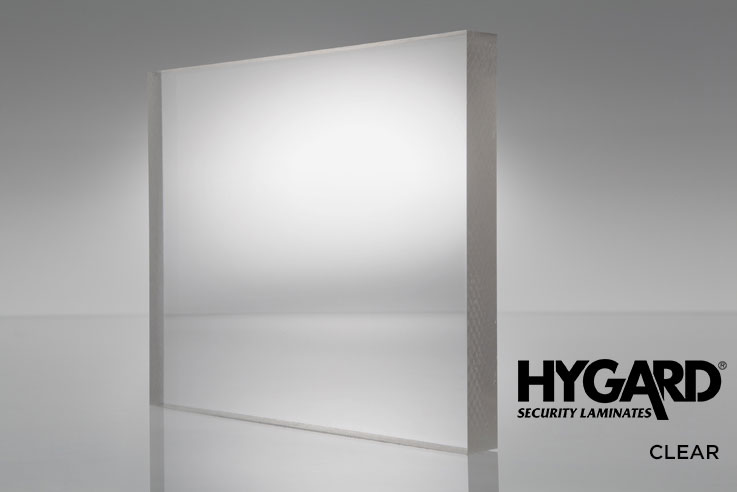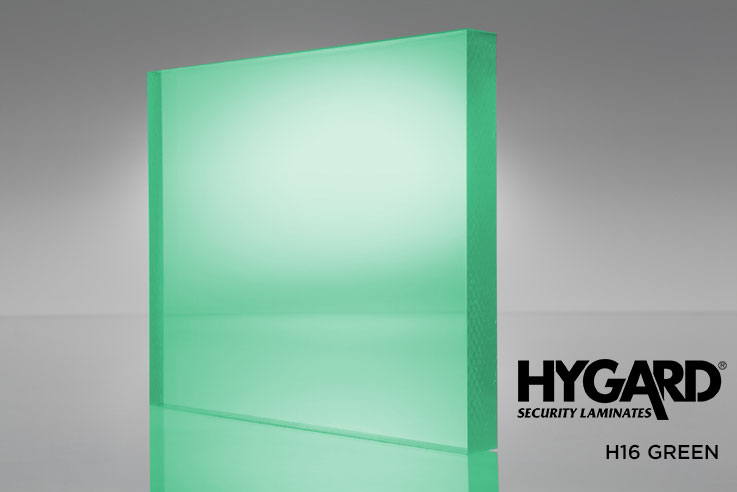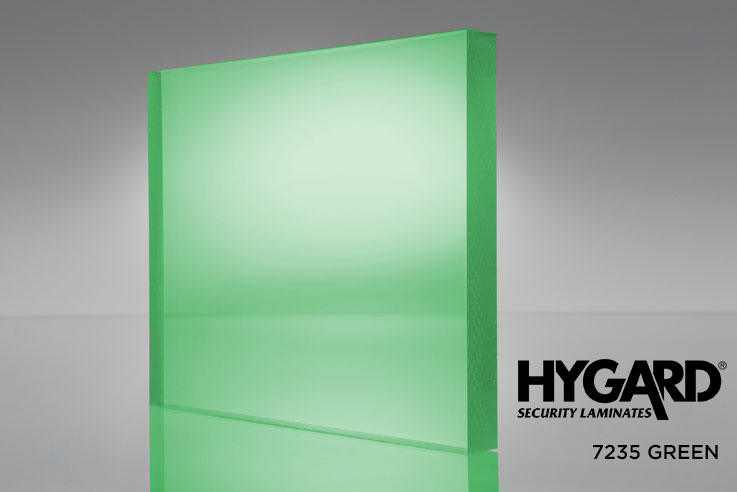 AVAILABLE COLORS
Custom colors available.
*Colors on screen may not reflect exact matches to physical sheets.
*Non-Stock colors, patterns or sizes may require a minimum quantity order.
Features & Benefits
Resists spalling and white out
Containment security glazing
Various product performance ratings
| ITEM # | COLORS | PATTERN/TEXTURES | MASKING | THICKNESS (in.) | SIZE (in.) | SQ FT | PACK QTY | SKID QTY | REQUEST |
| --- | --- | --- | --- | --- | --- | --- | --- | --- | --- |
| 58097059 | Clear | | HYGARD Masking | .375 | 38" x 78" | 2964 | | | |
| 58099922 | Clear | | HYGARD Masking | .375 | 48" x 72" | 3456 | | | |
| 58099949 | Clear | | HYGARD Masking | .375 | 48" x 96" | 4608 | | | |
| 58099965 | Clear | | HYGARD Masking | .500 | 48" x 72" | 3456 | | | |
| 58099973 | Clear | | HYGARD Masking | .500 | 38" x 96" | 3648 | | | |
| 58099981 | Clear | | HYGARD Masking | .500 | 48" x 96" | 4608 | | | |
| 58100009 | Clear | | HYGARD Masking | .500 | 60" x 96" | 5760 | | | |
| 58100017 | Clear | | HYGARD Masking | .750 | 38" x 96" | 3648 | | | |
| 58100025 | Clear | | HYGARD Masking | .750 | 48" x 96" | 4608 | | | |
| 58100041 | Green H35 | | HYGARD Masking | .750 | 60" x 72" | 4320 | | | |