KSH®-15 Acrylic Lighting Panels
Designed for today's sophisticated work environments, the KSH-15 is an acrylic prismatic lighting panel with a bold, 3/8" square base, female conical prism. It provides excellent efficiency and direct glare control, while maintaining a high level of visual comfort. KSH-15 is suitable for use in large areas. Custom-cut lenses are available.
Run-to-Size Capabilities
THICKNESS

0.200" – 0.200"

WIDTH

2" – 50"

LENGTH

2" – 120"
Translucent
Indoor
Outdoor
AVAILABLE COLORS
Custom colors available.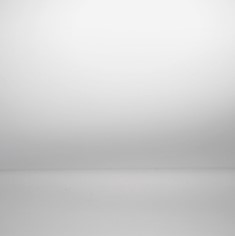 *Colors on screen may not reflect exact matches to physical sheets.
*Non-Stock colors, patterns or sizes may require a minimum quantity order.
Features & Benefits
Recessed prismatic pattern of 3/8" square based female cones running parallel and perpendicular to the length and width of the panel
Has rigid structural characteristics needed to span the extra-wide luminaires while maintaining a flawless flat appearance
Available in .200" thickness
Sheet sizes include 23.75" x 47.75", 48" x 96" & 50" x 51"
| ITEM # | COLORS | PATTERN/TEXTURES | MASKING | THICKNESS (in.) | SIZE (in.) | SQ FT | PACK QTY | SKID QTY | REQUEST |
| --- | --- | --- | --- | --- | --- | --- | --- | --- | --- |
| 155100-1 | Clear | 3/16" Sq. Base Female Conical Prism | No Masking | .200 | 23.75" x 47.75" | 7.875 | | 150 | |
| 155112-1 | Clear | 3/16" Sq. Base Female Conical Prism | No Masking | .200 | 48" x 96" | 32 | 50 | | |
| 155115-1 | Clear | 3/16" Sq. Base Female Conical Prism | No Masking | .200 | 50" x 51" | 17.708 | | 150 | |