KSH®-20 Acrylic Lighting Panels
A great blend of soft surface appeal and excellent brightness control, the KSH-20 is an acrylic prismatic panel with a 1/8" square base male conical prism. The KSH-20 is engineered to control and direct fluorescent and HID lighting while providing visual comfort in today's sophisticated work environments. KSH-20 lenses may be ordered to custom specifications. Available in clear and frost versions.
Run-to-Size Capabilities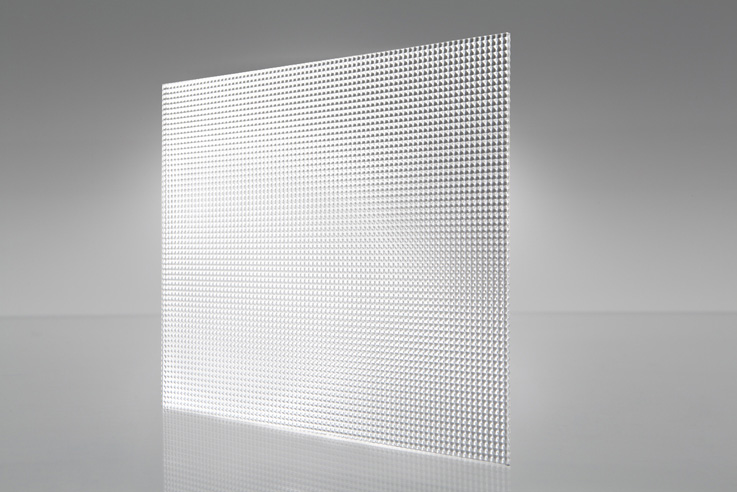 AVAILABLE COLORS
Custom colors available.

*Colors on screen may not reflect exact matches to physical sheets.
*Non-Stock colors, patterns or sizes may require a minimum quantity order.
Features & Benefits
Raised prismatic pattern of 1/8" square base male cones running parallel and perpendicular to the length and width of the panel
Good lamp obscurity and low brightness at angles close to the horizontal
Available in .140" thickness
23.75" x 47.75" sheet size