KSH®-32 CFL (Computer Friendly Lens) Acrylic Lighting Panels
For today's demanding office environments, the KSH-32 CFL (Computer Friendly Lens) is an acrylic lighting panel engineered to reduce computer screen glare, provide good efficiency and excellent luminance. The KSH-32 CFL has a raised prismatic pattern of male cones running parallel and perpendicular to the length & width of the lens. Contact Plaskolite for availability.
Run-to-Size Capabilities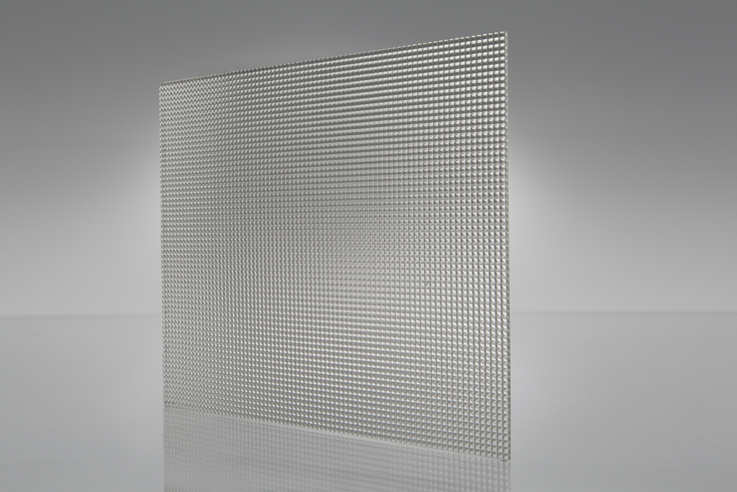 AVAILABLE COLORS
Custom colors available.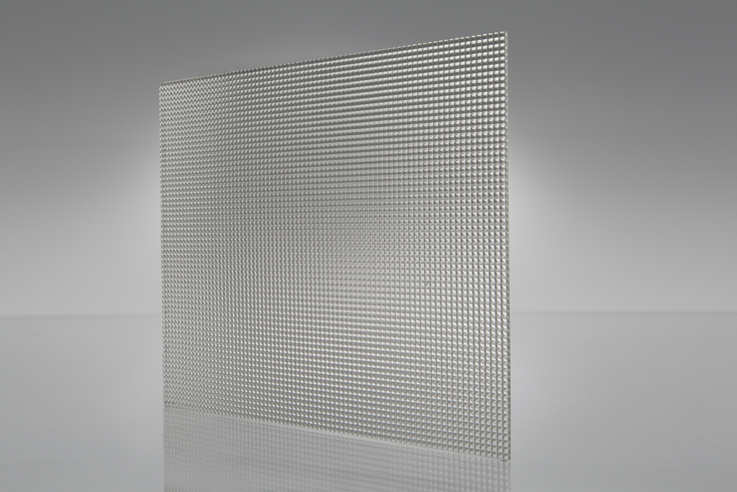 *Colors on screen may not reflect exact matches to physical sheets.
*Non-Stock colors, patterns or sizes may require a minimum quantity order.
Features & Benefits
Prismatic 1/8" square base male conical pattern
Excellent luminance control and lamp obscuration
Contact Plaskolite for availability