KSH Triumph I - Polycarbonate
The Triumph® I lens is a composite lens design which features four distinct prism sections with each fashioned to direct the high-output illumination into desired zones for maximum efficiency and even light distribution. The four lens sections are composed of 109 different prism sizes and shapes in an injection-molded lens. The result is an innovative bi-symmetric distribution which achieves maximum candlepower in the 45-degree plane, not directly beneath the fixture. Also available in acrylic.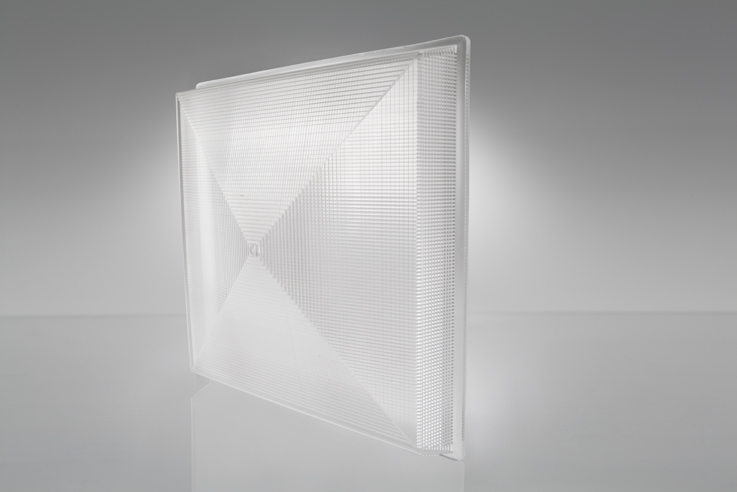 AVAILABLE COLORS
Custom colors available.
*Colors on screen may not reflect exact matches to physical sheets.
*Non-Stock colors, patterns or sizes may require a minimum quantity order.
Features & Benefits
High efficiency, brightness control, and natural shielding for lamps making ideal for school gymnasiums, indoor sports facilities and multi-purpose rooms
Available in Acrylic & Polycarbonate
Designed specifically for H.I.D. Lighting