OPTIX LD - Light Diffusing Acrylic
OPTIX LD light diffusing acrylic sheet provides superior diffusion properties that allow for greater sign design flexibility and slim profile channel (CAN) letters, all with fantastic impact resistance and weatherability. Visible hot spots and luminance fluctuations are eliminated without affecting the light transmission properties. Offered in a wide variety of stock sizes, colors, SG05 medium impact and non-glare.
Run-to-Size Capabilities
THICKNESS

.118" – .177"

WIDTH

48" – 104"

LENGTH

16" – 216"
Translucent
Indoor
Outdoor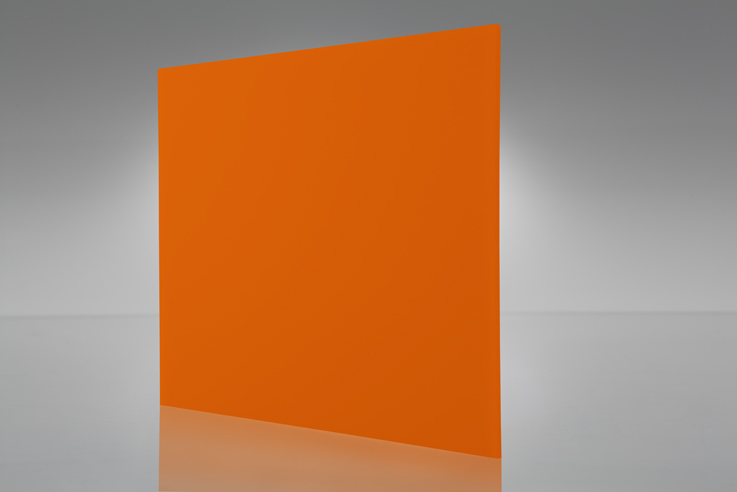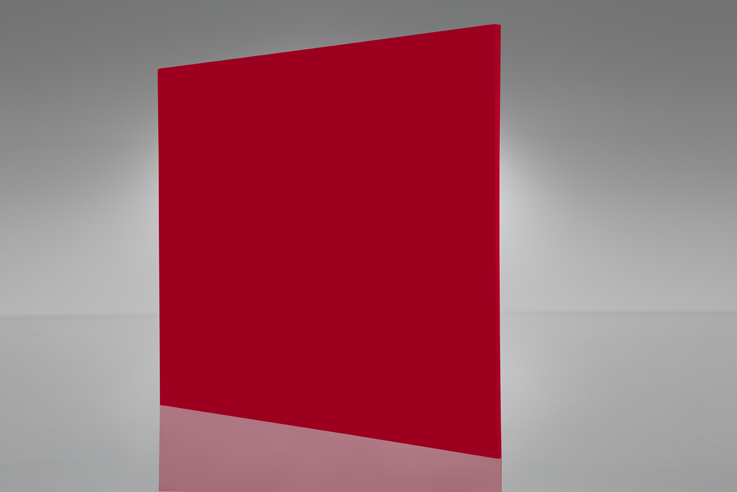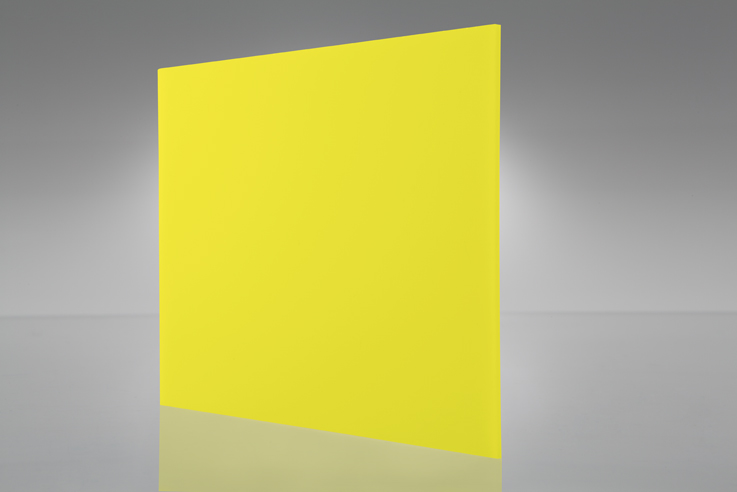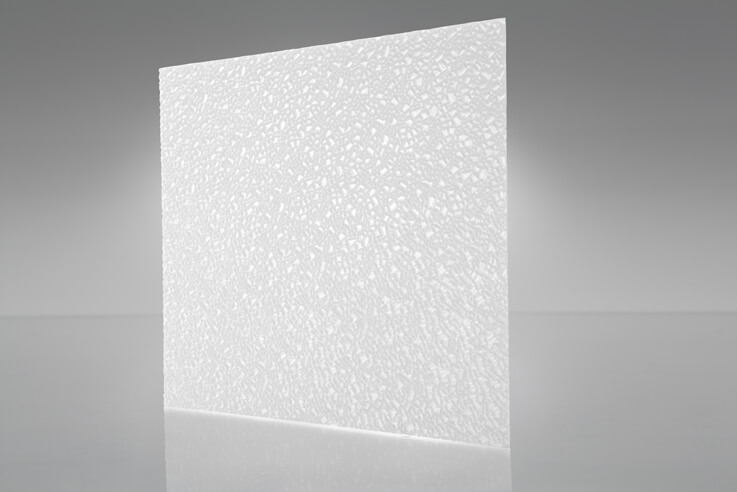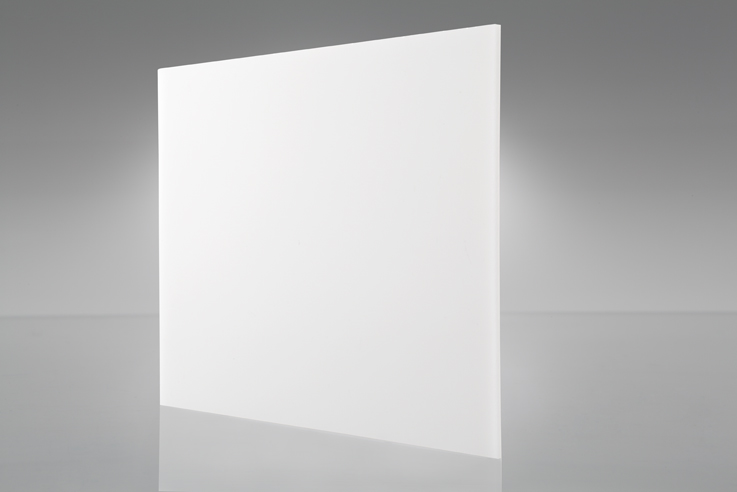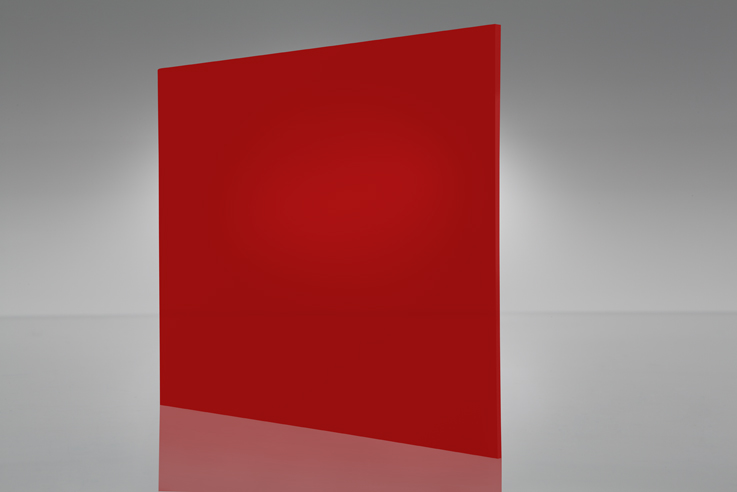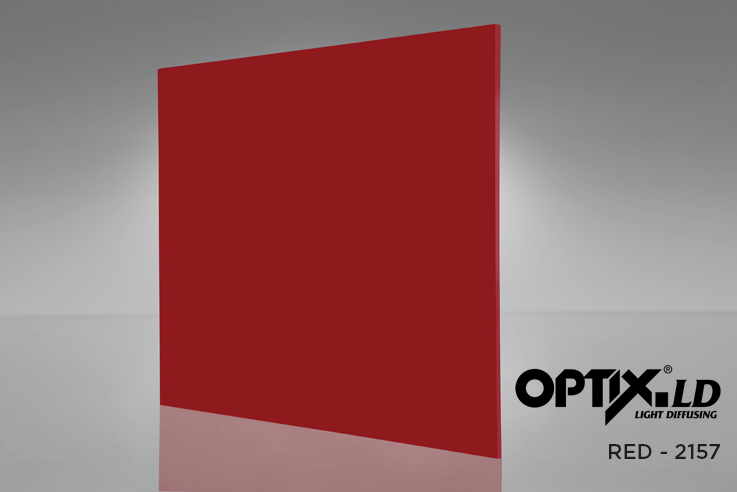 AVAILABLE COLORS
Custom colors available.
*Colors on screen may not reflect exact matches to physical sheets.
*Non-Stock colors, patterns or sizes may require a minimum quantity order.
Features & Benefits
OPTIX LD MAX 2406 White acrylic is the superior choice for decorative vinyl applications that require the maximum light output and superior light transmission
Available in SG05 impact and with a Non-Glare finish
| ITEM # | COLORS | PATTERN/TEXTURES | MASKING | THICKNESS (in.) | SIZE (in.) | SQ FT | PACK QTY | SKID QTY | REQUEST |
| --- | --- | --- | --- | --- | --- | --- | --- | --- | --- |
| 1X04022A | Yellow - 2037 | | Papermask - Printed | .118 | 48" x 96" | 32 | 5 | | |
| 1X04026A | Red - 2283 | | Papermask - Printed | .118 | 48" x 96" | 32 | 5 | | |
| 1X04028A | Red - 2793 | | Papermask - Printed | .118 | 48" x 96" | 32 | 5 | | |
| 1X04029A | Red - 2157 | | Papermask - Printed | .118 | 48" x 96" | 32 | 5 | | |
| 1X04031A | Blue - 2114 | | Papermask - Printed | .118 | 48" x 96" | 32 | 5 | | |
| 1X48233A | White - 7328 | | Papermask | .118 | 51" x 100" | 35.417 | | 48 | |
| 1X53149A | White - 7328 | Non-Glare | Papermask - Printed | .118 | 51" x 100" | 35.417 | | 48 | |
| 1X55051A | White - 7328 | Non-Glare | Papermask - Printed | .118 | 51" x 100" | 35.417 | | 48 | |
| 1X55052A | White - 7328 | | Polyfilm 2mil - Clear | .118 | 51" x 100" | 35.417 | | 48 | |
| 1X72156A | White - 2406 | | Polyfilm | .118 | 51" x 100" | 35.417 | | 28 | |
| 1X91060A | Green - 7235 | | Polyfilm | .118 | 48" x 96" | 32 | | 28 | |
| 1X91061A | Yellow - 8197 | | Polyfilm | .118 | 48" x 96" | 32 | | 28 | |
| 1X92005A | Red - 2283 | | Papermask - Printed | .118 | 48" x 96" | 32 | | 48 | |
| 1X93005A | Yellow - 2037 | | Papermask - Printed | .118 | 48" x 96" | 32 | | 48 | |
| 1X94003A | Blue - 2050 | | Papermask - Printed | .118 | 48" x 96" | 32 | | 48 | |
| 1X95005A | Blue - 2114 | | Papermask - Printed | .118 | 48" x 96" | 32 | | 48 | |
| 1X97003A | White - 2447 | | Papermask | .118 | 51" x 100" | 35.417 | | 48 | |
| 1X04023A | Yellow - 2037 | | Papermask - Printed | .177 | 48" x 96" | 32 | 3 | | |
| 1X04025A | Blue - 2114 | | Papermask - Printed | .177 | 48" x 96" | 32 | 3 | | |
| 1X04027A | Red - 2283 | | Papermask - Printed | .177 | 48" x 96" | 32 | 3 | | |
| 1X04030A | Red - 2157 | | Papermask - Printed | .177 | 48" x 96" | 32 | 3 | | |
| 1X10051A | Red - 2793 | | Papermask - Printed | .177 | 72" x 96" | 48 | | 28 | |
| 1X11251A | White - 2447 | | Polyfilm | .177 | 75" x 100" | 52.083 | | 28 | |
| 1X11410A | White - 2406 | | Polyfilm | .177 | 75" x 100" | 52.083 | | 28 | |
| 1X11414A | White - 2406 | | Polyfilm | .177 | 51" x 100" | 35.417 | | 28 | |
| 1X11416A | White - 2406 | | Polyfilm | .177 | 75" x 125" | 65.104 | | 25 | |
| 1X20077A | Red - 2793 | | Papermask - Printed | .177 | 75" x 125" | 65.104 | | 28 | |
| 1X21572A | Orange - 2119 | | Polyfilm | .177 | 51" x 100" | 35.417 | | 28 | |
| 1X21573A | Orange - 2119 | | Polyfilm | .177 | 75" x 100" | 52.083 | | 28 | |
| 1X21591A | White - 7328 | Non-Glare | Papermask - Printed | .177 | 51" x 100" | 35.417 | | 28 | |
| 1X52618A | Red - 2793 | | Papermask - Printed | .177 | 75" x 100" | 52.083 | | 28 | |
| 1X53161A | White - 7328 | Non-Glare | Papermask - Printed | .177 | 51" x 100" | 35.417 | | 28 | |
| 1X72157A | White - 2406 | | Polyfilm | .177 | 51" x 100" | 35.417 | | 28 | |
| 1X91000A | Red - 2793 | | Papermask - Printed | .177 | 75" x 100" | 52.083 | | 28 | |
| 1X91001A | Red - 2793 | | Papermask - Printed | .177 | 51" x 100" | 35.417 | | 28 | |
| 1X91002A | Red - 2793 | | Papermask - Printed | .177 | 48" x 96" | 32 | | 28 | |
| 1X91003A | Red - 2793 | | Papermask - Printed | .177 | 48" x 96" | 32 | 7 | | |
| 1X91013A | Red - 2793 | | Polyfilm | .177 | 48" x 96" | 32 | | 28 | |
| 1X92000A | Red - 2283 | | Papermask - Printed | .177 | 75" x 100" | 52.083 | | 28 | |
| 1X92001A | Red - 2283 | | Papermask - Printed | .177 | 51" x 100" | 35.417 | | 28 | |
| 1X92002A | Red - 2283 | | Papermask - Printed | .177 | 48" x 96" | 32 | | 28 | |
| 1X92012A | Red - 2283 | | Polyfilm | .177 | 51" x 100" | 35.417 | | 57 | |
| 1X92013A | Red - 2283 | | Polyfilm | .177 | 75" x 100" | 52.083 | | 28 | |
| 1X92024A | Red - 2283 | | Polyfilm | .177 | 48" x 96" | 32 | | 28 | |
| 1X93000A | Yellow - 2037 | | Papermask - Printed | .177 | 75" x 100" | 52.083 | | 28 | |
| 1X93001A | Yellow - 2037 | | Papermask - Printed | .177 | 51" x 100" | 35.417 | | 28 | |
| 1X93002A | Yellow - 2037 | | Papermask - Printed | .177 | 48" x 96" | 32 | | 28 | |
| 1X94001A | Blue - 2050 | | Papermask - Printed | .177 | 48" x 96" | 32 | | 28 | |
| 1X95002A | Blue - 2114 | | Papermask - Printed | .177 | 48" x 96" | 32 | | 28 | |
| 1X95010A | Blue - 2114 | | Polyfilm | .177 | 48" x 96" | 32 | | 28 | |
| 1X97001A | White - 2447 | | Papermask - Printed | .177 | 51" x 100" | 35.417 | | 28 | |
| 1X97002A | White - 2447 | | Papermask - Printed | .177 | 75" x 100" | 52.083 | | 28 | |