OPTIX® LED - PXT
OPTIX LED PXT is the next generation of acrylic diffusers now with a matte textured surface on 2 sides. With a consistent light transmission throughout the gauge range, OPTIX LED PXT is optimized for high light transmission while maintaining excellent diffusion. In addition, this material has superior hiding power to eliminate LED hot spots. A wide range of standard grades are available in sheet as well as polymer/ profile for continuity across all formats.
Run-to-Size Capabilities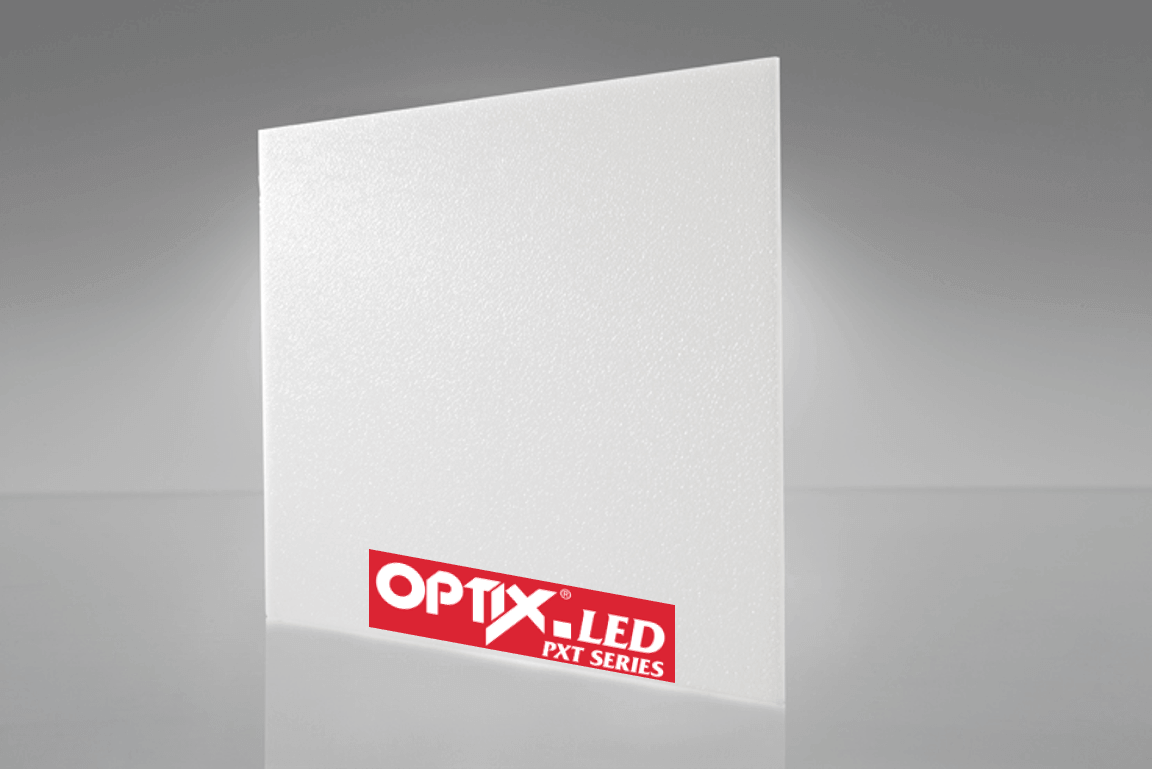 AVAILABLE COLORS
Custom colors available.
*Colors on screen may not reflect exact matches to physical sheets.
*Non-Stock colors, patterns or sizes may require a minimum quantity order.
Features & Benefits
Matte textured surface on 2 sides
Light transmission consistent throughout thickness range
Wide range of standard grades to meet various design specifications
Optimized for high light transmission while maintaining excellent diffusion