OPTIX® Pattern 12 (PL-21) Prismatic Acrylic
The Pattern 12 (PL-21) Prismatic Acrylic lighting panel offers excellent efficiency and direct glare control, while providing an attractive appearance. The PL-21 features a 3/16" square base female conical pattern. It fits standard ceiling grids for easy installation. Custom and non-stock thicknesses and sizes available. Available in clear and frost versions.
Run-to-Size Capabilities
THICKNESS

0.090" – 0.225"

WIDTH

5" – 74"

LENGTH

10" – 120"
Translucent
Indoor
Outdoor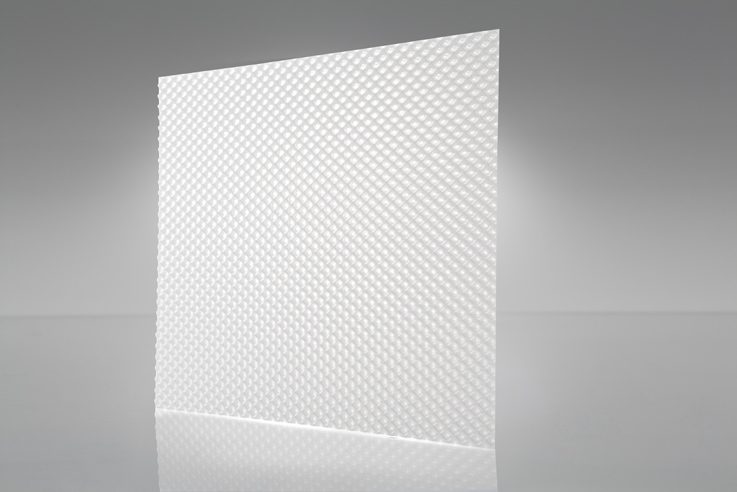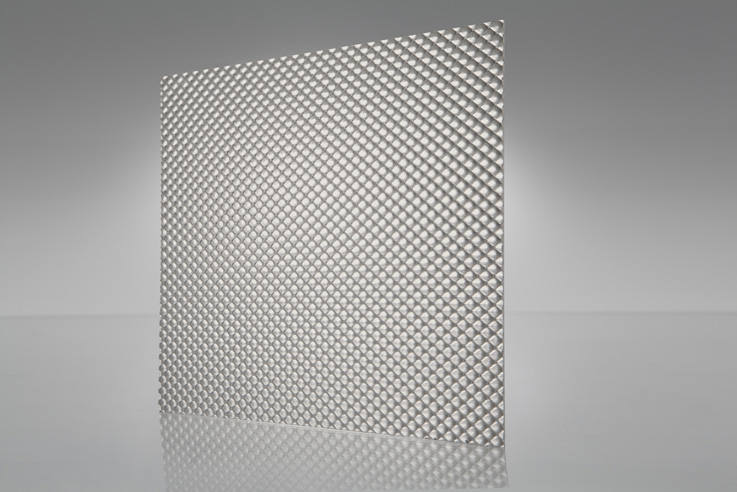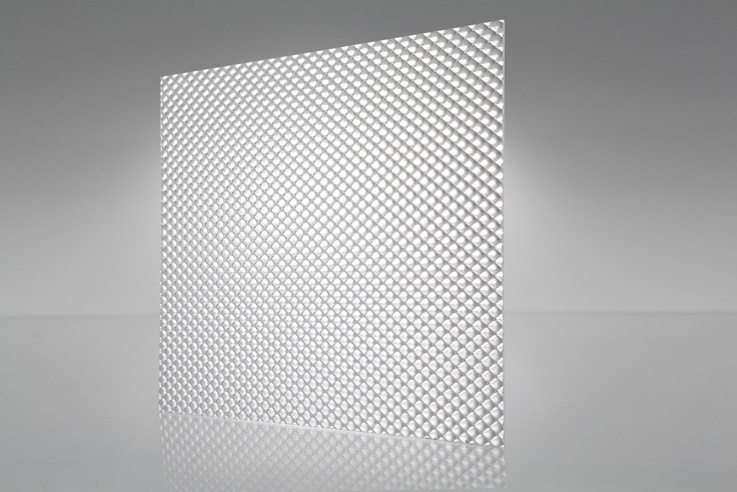 AVAILABLE COLORS
Custom colors available.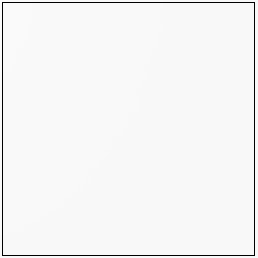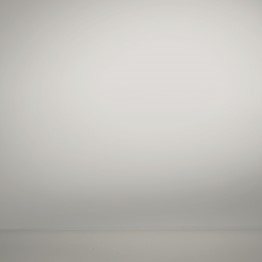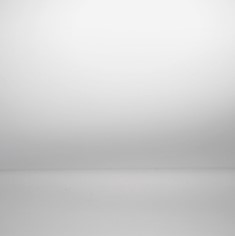 *Colors on screen may not reflect exact matches to physical sheets.
*Non-Stock colors, patterns or sizes may require a minimum quantity order.
Features & Benefits
Available in Clear, White, Frost, Silvertint and HI - high impact
| ITEM # | COLORS | PATTERN/TEXTURES | MASKING | THICKNESS (in.) | SIZE (in.) | SQ FT | PACK QTY | SKID QTY | REQUEST |
| --- | --- | --- | --- | --- | --- | --- | --- | --- | --- |
| 225114-1 | Clear | 3/16" Sq. Base Female Conical Pattern | No Masking | .095 | 23.75" x 47.75" | 7.870 | 20 | | |
| 225181-1 | Clear | 3/16" Sq. Base Female Conical Pattern | No Masking | .095 | 23.75" x 47.75" | 7.870 | | 300 | |
| 225196-1 | Clear | 3/16" Sq. Base Female Conical Pattern | No Masking | .095 | 22.5" x 46.5" | 7.270 | | 300 | |
| 225433-1 | Clear | 3/16" Sq. Base Female Conical Pattern | No Masking | .095 | 50" x 51" | 17.720 | | 250 | |
| 225604-1 | Clear | 3/16" Sq. Base Female Conical Pattern/Frost | No Masking | .095 | 23.75" x 47.75" | 7.870 | | 300 | |
| 225686-1 | Clear | 3/16" Sq. Base Female Conical Pattern | No Masking | .095 | 50" x 100" | 34.750 | | 100 | |
| 225852-1 | Clear | 3/16" Sq. Base Female Conical Pattern | No Masking | .095 | 22.5" x 46.5" | 7.265 | 20 | | |
| 225047-1 | Clear | 3/16" Sq. Base Female Conical Pattern | No Masking | .110 | 50" x 51" | 17.720 | | 300 | |
| 225122-1 | Clear | 3/16" Sq. Base Female Conical Pattern | No Masking | .110 | 22.5" x 46.5" | 7.265 | 20 | | |
| 225218-1 | Clear | 3/16" Sq. Base Female Conical Pattern | No Masking | .110 | 23.75" x 47.75" | 7.870 | | 300 | |
| 225252-1 | Clear | 3/16" Sq. Base Female Conical Pattern | No Masking | .110 | 23.75" x 47.75" | 7.870 | 20 | | |
| 225687-1 | Clear | 3/16" Sq. Base Female Conical Pattern | No Masking | .110 | 50" x 100" | 34.750 | | 100 | |
| 1A2347PA | Clear | 3/16" Sq. Base Female Conical Pattern | No Masking | .125 | 23.75" x 47.75" | 7.870 | 15 | | |
| 1A48484A | Clear | 3/16" Sq. Base Female Conical Pattern | No Masking | .125 | 48" x 96" | 32 | | 50 | |
| 1A48485A | Clear | 3/16" Sq. Base Female Conical Pattern | No Masking | .125 | 48" x 96" | 32 | 5 | | |
| 225342-1 | Clear | 3/16" Sq. Base Female Conical Pattern | No Masking | .125 | 23.75" x 47.75" | 7.870 | | 250 | |
| 225354-1 | Clear | 3/16" Sq. Base Female Conical Pattern | No Masking | .125 | 50" x 51" | 17.720 | | 250 | |
| 225375-1 | Silvertint | 3/16" Sq. Base Female Conical Pattern | No Masking | .125 | 23.75" x 47.75" | 7.870 | 25 | | |
| 225391-1 | Clear | 3/16" Sq. Base Female Conical Pattern | No Masking | .125 | 23.75" x 47.75" | 7.870 | 25 | | |
| 225396-1 | Clear | 3/16" Sq. Base Female Conical Pattern | No Masking | .125 | 23.75" x 47.75" | 7.870 | | 200 | |
| 225597-1 | Clear | 3/16" Sq. Base Female Conical Pattern/Frost | No Masking | .125 | 23.75" x 47.75" | 7.870 | | 250 | |
| 225688-1 | Clear | 3/16" Sq. Base Female Conical Pattern | No Masking | .125 | 50" x 100" | 34.750 | | 80 | |
| 225690-1 | White | 3/16" Sq. Base Female Conical Pattern | No Masking | .125 | 50" x 100" | 34.750 | | 80 | |
| 225734-1 | Clear | 3/16" Sq. Base Female Conical Pattern | No Masking | .125 | 22.5" x 46.5" | 7.265 | 25 | | |
| 227001-1 | Clear | 3/16" Sq. Base Female Conical Pattern | No Masking | .156 | 23.75" x 47.75" | 7.870 | | 200 | |
| 225430-1 | Clear | 3/16" Sq. Base Female Conical Pattern | No Masking | .187 | 50" x 51" | 17.720 | | 150 | |