FABBACK® See-Thru Polycarbonate Mirror
For surveillance, special use and theatrical applications, Plaskolite See-Thru Polycarbonate Mirror is an ideal choice. Also known as two-way mirror, See-Thru Mirror allows a percentage of incident light to pass through while reflecting the remainder. When illuminated, the side with the light source will be reflective and the opposite (darkened) side will be transparent. Also available in acrylic.
Run-to-Size Capabilities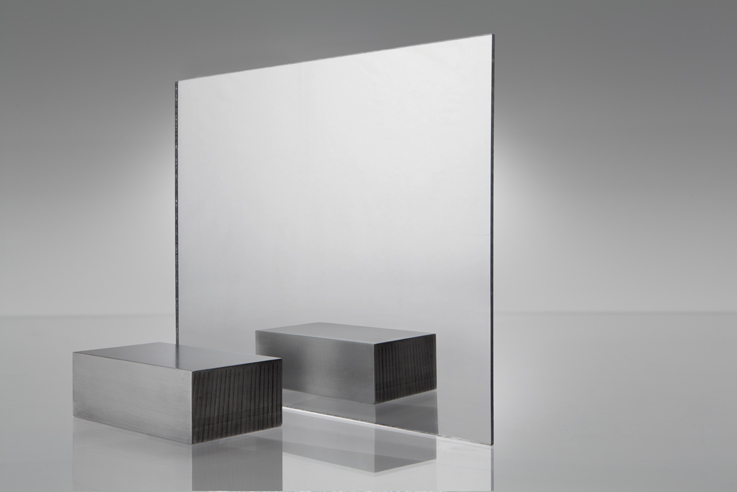 AVAILABLE COLORS
Custom colors available.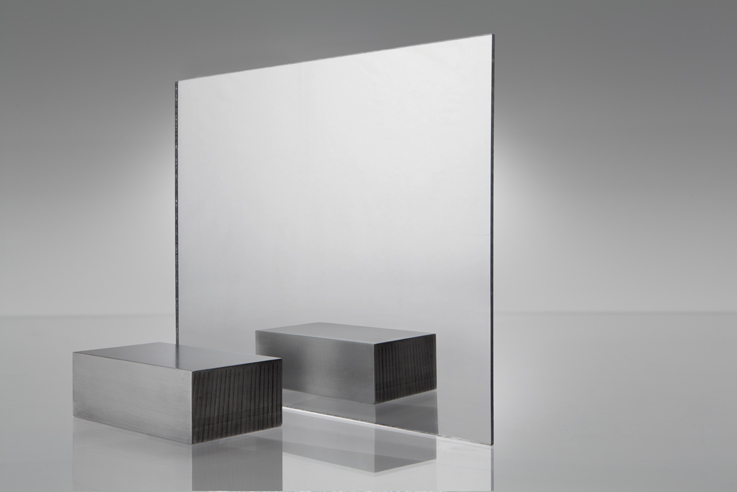 *Colors on screen may not reflect exact matches to physical sheets.
*Non-Stock colors, patterns or sizes may require a minimum quantity order.
Features & Benefits
Light transmission ranges from 5% to 20%
Custom sizes, thicknesses and colors available