TUFFAK® DG
TUFFAK DG sheet is a hard-coated polycarbonate Driver Guard sheet designed for high optical quality and exceptional durability. The sheet is available in 0.236˝ and 0.375˝ thick with a specified direction of extrusion for proper installation.

Manufactured to meet demanding bus glazing requirements, this product features abrasion resistance, chemical resistance, and long lasting performance. The high impact strength of this product provides excellent protection against vandalism and can help reduce driver assaults. The clarity of the glazing
enables drivers to interact freely with passengers, while maintaining a high level of protection.

TUFFAK DG meets DOT/FMVSS 205/ANSI Z26.1 Item AS-4, and is NHTSA approved for use as a protective driver partition.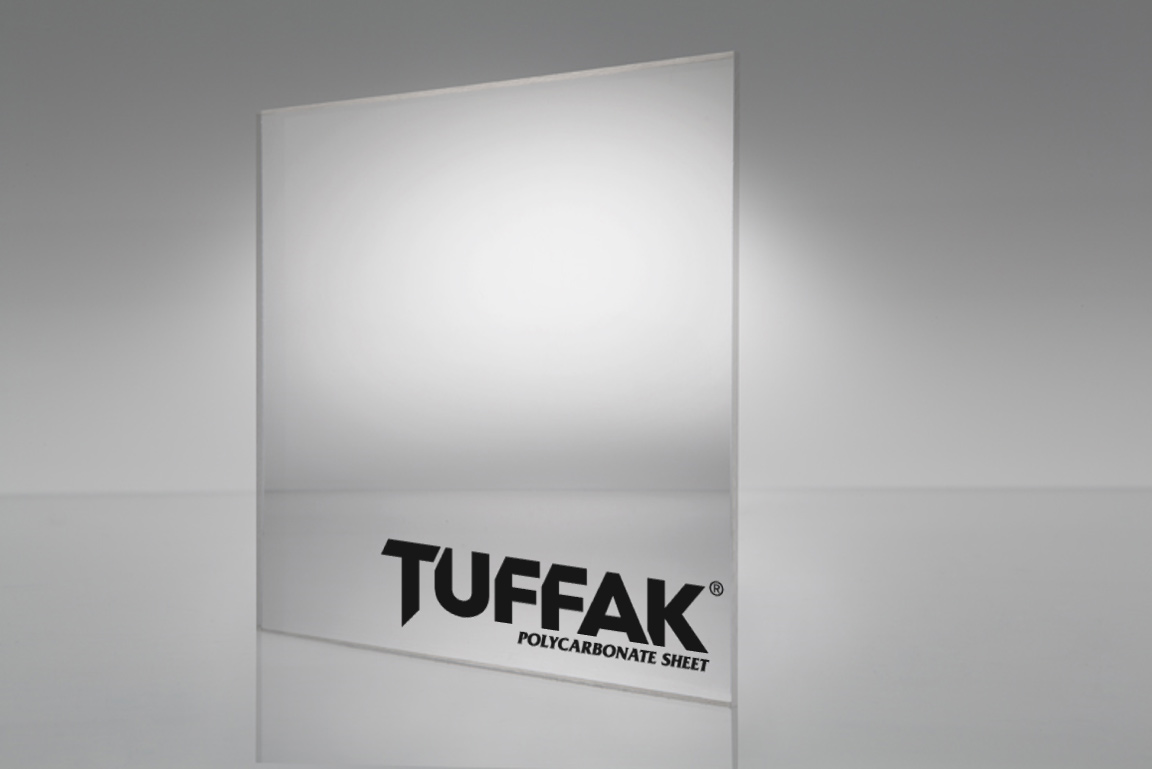 AVAILABLE COLORS
Custom colors available.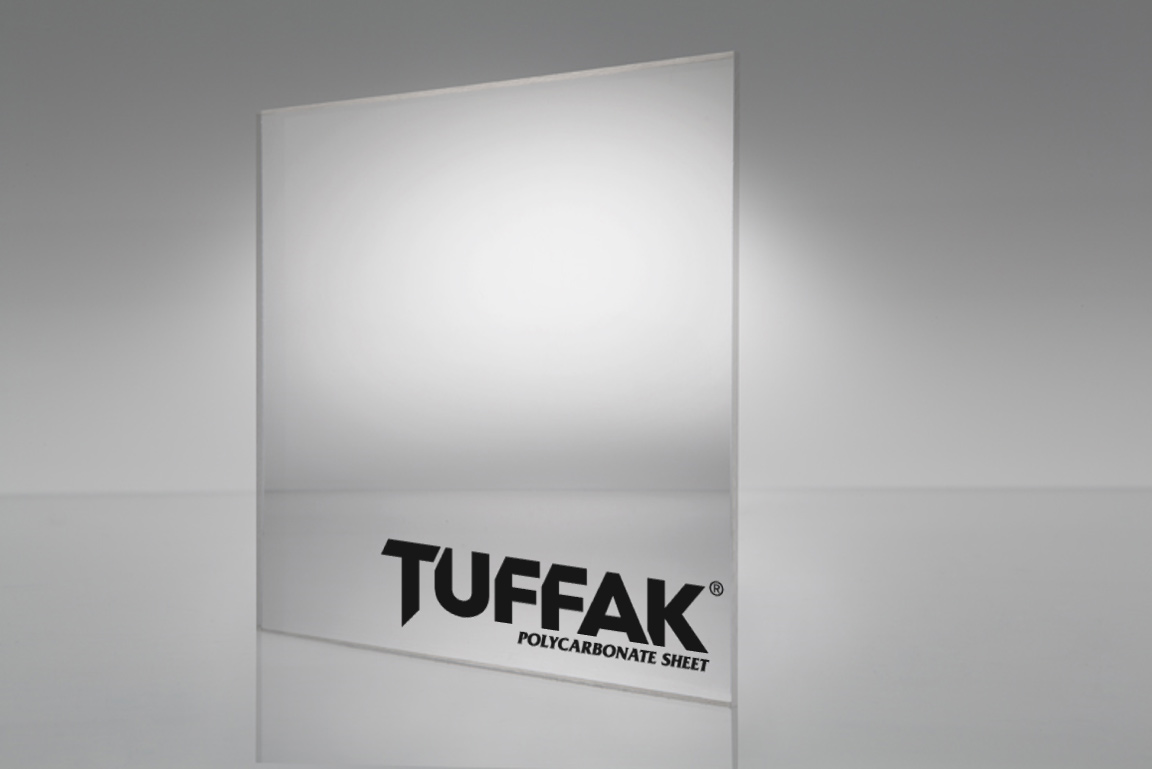 *Colors on screen may not reflect exact matches to physical sheets.
*Non-Stock colors, patterns or sizes may require a minimum quantity order.
Features & Benefits
Conforms to FMVSS 205/ANSI Z26.1, AS4 and NHTSA approved for use as a protective driver partition
Specified direction of extrusion for proper installation
High optical quality provides clear line-of-sight for operator
2-sided abrasion resistant coating, high impact resistance protects operator