Roll Stock & Cutting Services
Available for most sign-grade acrylic substrates, roll-stock sheet delivers all the benefits of standard sheet, but with unlimited lengths that help reduce seams and joints. This makes roll stock ideal for especially large applications, such as outdoor signage. With in-house saws, Plaskolite can manufacture custom sizes to your exacting specifications.
COST EFFECTIVE
Maximize your warehouse space utilization
MAXIMIZE USAGE
Reduce scrape and sheet waste
ECONOMICAL
Ideal for especially large applications
IMPACT RESISTANT
Sign grade formulations available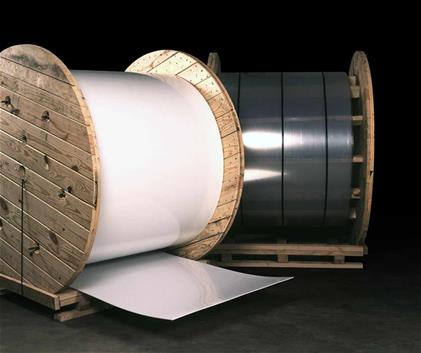 Plaskolite Roll Stock
For signage, point-of-purchase displays sign grade acrylic sheet provides excellent forming characteristics with detailed vacuum definition, high optical clarity and superb weatherability.
HAVE QUESTIONS?
If you're a distributor, fabricator, designer, we'd love to hear from you . Call us at 1-800-848-9124 for immediate assistance.
CONTACT US
LOOKING FOR A SPECIFIC SHEET OR POLYMER?
Visit our catalog for a complete listing of all sheet and polymer solutions.
VIEW THE CATALOG
For signage, point-of-purchase displays and skylights, OPTIX SG acrylic sheet provides exc...
DURAPLEX continuously-processed, impact-modified acrylic sheet is up to 30 times stronger ...
OPTIX LD light diffusing acrylic sheet provides superior diffusion properties that allow f...